Tuesday, July 5, 2011
Cavin
age 5yrs.. A firework went off to close to him and he started crying and told daddy to "it hurt my speakers(ears)"...
Maxton
age 4yrs... calls kids mom's the kids name plus mommy i.e. "coopers mommy".. He asked me this morning if he could call me "
maxton's
mommy" instead of mom... silly boy
Posted by

Melissa
at 9:18 AM
No comments:

Monday, July 4, 2011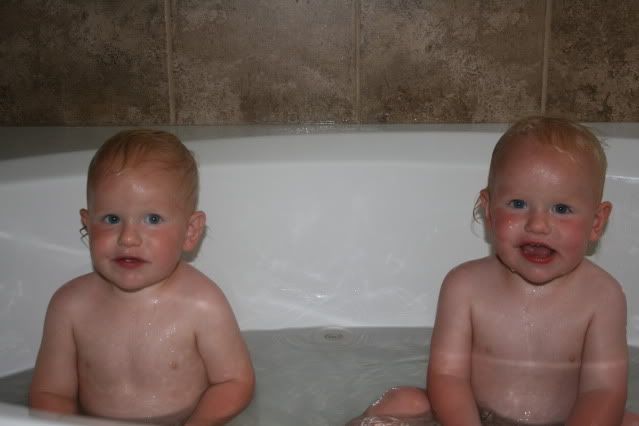 Happy Birthday to the Cutest Twins EVER!!! Two years ago Today I delivered the most precious set of twins! It has been a crazy two years but I have loved just about every minute minus the heart problem of course! Boy oh boy do these little guys keep me on my toes. From getting into every single thing they shouldn't to loosing my diamonds :( to loving on each other or biting each other depending on the time of day they can always put a smile on my face by doing something extremely cute or saying something in their sing song voice! My day is never dull thats fore sure!! They love the pool little fish they are, they talk and run and throw balls, ride scooters and the newest thing drive the power wheel 4 wheeler, they love anything to do with the lawn mower and absolutely love being outside! They talk up a storm about everything and get very irritated when you can't figure out what they are saying. Maccoy has found a love of cars and race tracks and its so cute to watch him play and drive his little cars all over. Cayne is a mama's boy doesn't like to leave my side and you will pretty much find him by me unless one of the kids has something really cool to play with! They have loved the fireworks especially the poppers they throw. Today we have celebrated by eating donuts and having a water fight, heading to the pool for a quick swim and then off to a carnival and parade later, followed by some yummy ice cream cake and of course a BIG firework display!! They should sleep well tonight!!
I love love love you boys! Your an absolute joy! I thank God everyday for bringing you to me and letting me be your mommy! I look forward to many many many years of watching you grow! Remember always that I love you FOREVER!!
xoxoxoxoxo
MaMa
Posted by

Melissa
at 2:01 PM
1 comment:

Sunday, July 3, 2011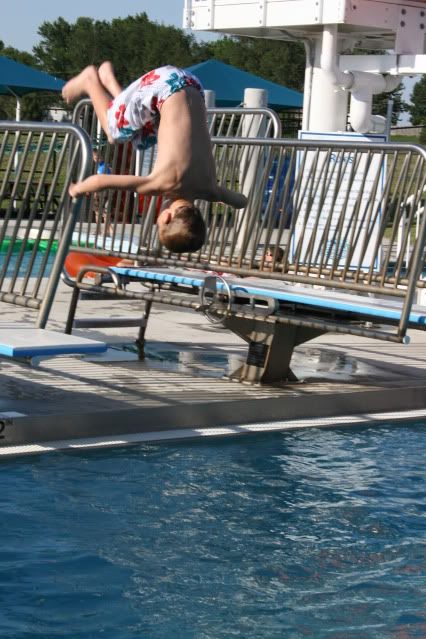 NO summer pictures would be complete without one of Carter doing his flips off the diving board!! This is why we call him Crazy Carter!!!
Posted by

Melissa
at 10:26 AM
No comments: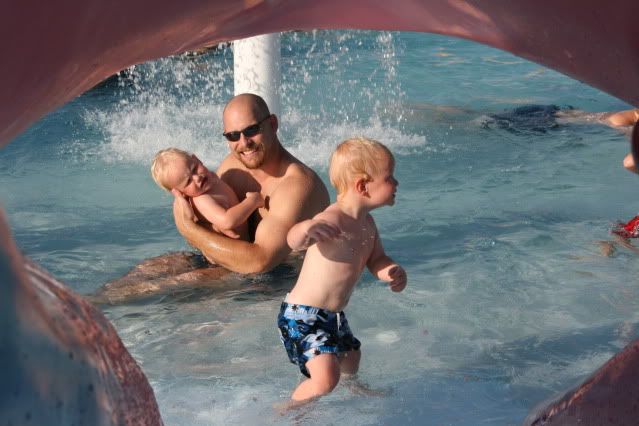 Posted by

Melissa
at 10:25 AM
No comments: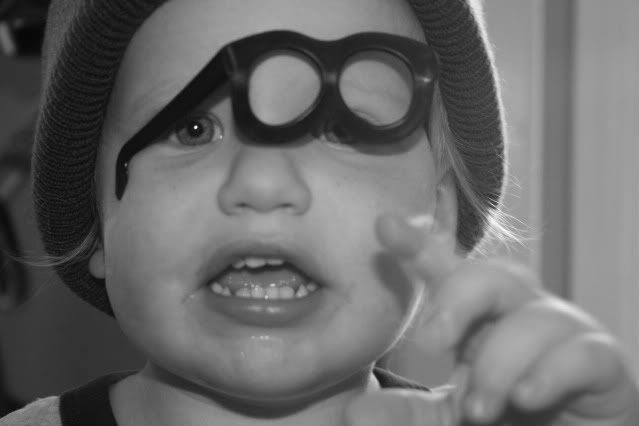 this kid hates me to take my glasses off I either have to have my regular ones on or my sunglasses on if I am in the pool. And if I take them off he screams "
glassesssssss
ONNNNNNNNNNNN
" and cries until i return them to my face. He found this pair of
mr
.
potato
head glasses and thought he looked like mommy wore them around most of a day. so cute
Posted by

Melissa
at 10:22 AM
1 comment:

Posted by

Melissa
at 10:20 AM
No comments:

Maxton
on his birthday. Notice the big piece of gum in his mouth.. Man this kid loves candy. He is so
stinken
cute! I love him so much!!
Posted by

Melissa
at 10:16 AM
No comments:

Posted by

Melissa
at 10:15 AM
1 comment:

Posted by

Melissa
at 10:13 AM
No comments: